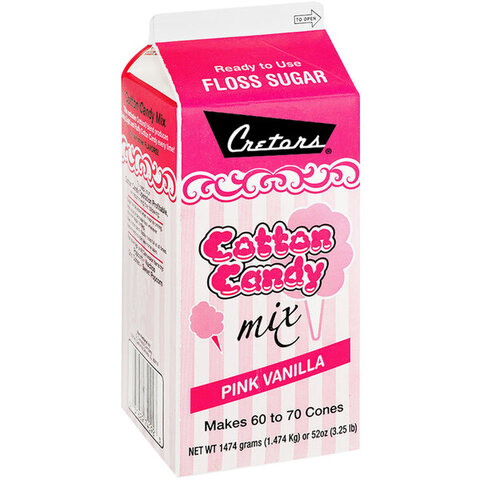 Cotton Candy Floss (Pink)
Introducing our delightful pink cotton candy floss, the perfect treat for any occasion! Made from high-quality cotton candy sugar, this sweet and fluffy confection is guaranteed to satisfy your cravings and put a smile on your face.
Each carton of our pink cotton candy floss yields approximately 60 servings, making it a great choice for parties, carnivals, or any event where you want to treat your guests to something special. Simply spin the cotton candy machine and watch as the soft, pink strands of floss form right before your eyes.
Whether you're looking for a fun addition to your next party or just want to indulge in a sweet treat, our pink cotton candy floss is the perfect choice. So why wait? Order your carton today and experience the joy of fluffy, pink cotton candy floss!